Performance – Test
Manufacturing facilities, food processors, roads and bridges, arenas, shopping centers….
Here's an easy test –  check the ones that apply to your concrete:
Popping
Flaking
Scaling
Dusting
Freeze/thaw damage
Cracks
Brakes
Did you check them all?  That's not surprising.
Maintenance is a pain with its own list of hassles:
Disruption of business
Mess
Inconvenience to customers
Cost – sometimes staggering
It's temporary
So, what do you do?  You can't ignore the problems.  If you do, not only does your facility look bad, but the cost of a trip/fall accident averages $180,000 (US)!
Apply CreteDefender!
Apply it to existing surfaces, and, unless they are so damaged they need to be replaced CreteDefender will:
Immediately stop the damage underway
Strengthen your concrete
Prevent salt damage
Prevent other chemical damage
Protect from hot water pressure washing
Prevent acid corrosion
Will not wear off or wear out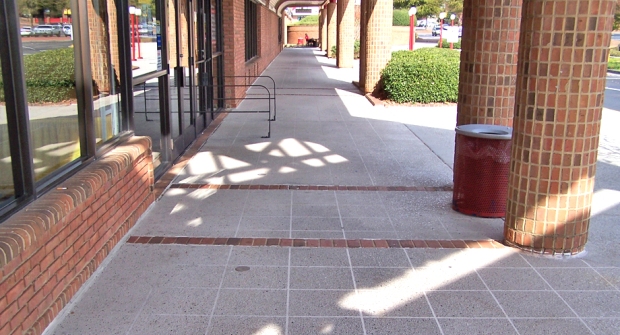 CreteDefender is not a sealant or coating.  It penetrates your concrete and gives permanent protection.  Our costs will easily fit into your budget and will save you tens of thousands of dollars in repairs over the life of your concrete.
Here's another simple test – check the ones that apply to you:
I want my concrete to be:
Smooth
Free of cracks
Free of pops
Free of scaling and dusting
Free of freeze thaw damage and worry
Great to look at
If you checked any of these, give us a call at (877) 830-6008 today, or email us and arrange for a no-cost visit.  Unlike even the best concrete coatings and sealers, CreteDefender will never wear off or wear out.  We can help!