In 2009, the US EPA estimated that we spread over eleven million tons of salt on our roads and bridges every winter. Trouble is, concrete's life is shortened by the constant assault of salt and freeze/thaw cycles.  Add the weight and frequency of car and truck traffic, and a small divot in a concrete road surface becomes a large pothole.  
When you melt ice on the road with salt, the result is salty water. And where does it go? Into the concrete, only to freeze again. Only this time, the freezing salt water is destroying the concrete inside and out… 
CreteDefender ends this cycle of salt and freeze/thaw damage by filling the pores inside the concrete and keeping the ph at concrete's normal level. Permanently. You can keep your roads and bridges safe for travel without destroying them. 
CreteDefender is DOT approved in Missouri, Illinois, Ohio, and North Carolina.  Its capabilities have been thoroughly tested in these states for the past 14 years. Now, many other states are evaluating CreteDefender for use on their public roadways and bridges.  CreteDefender is not only economical to apply, but it is proven to increase the useful life of roads and bridges and greatly reduce or eliminate costly concrete repairs. 
Benefits to Roads, Bridges, and Dams:
Eliminates freeze/thaw cycle damage

Eliminates salt damage and chloride penetration

Protects reinforcement from corrosion and degradation

Increases skid resistance by 6% (ODOT test)

Reduces maintenance and increases life
Call (877) 830-6008 today to discuss your project and see how easy and affordable it is to Permanently Protect your infrastructure.
Hardening, strengthening and
adding years of life to the
Mark Twain Memorial Bridge
Protecting against de-icing chemical
damage at the US Army Corps
of Engineers' McAlpine Lock & Dam
Illinois Department of Transportation
applying to bridge decks
across the state

CreteDefender successfully passing
the Ohio DOT's
stringent skid testing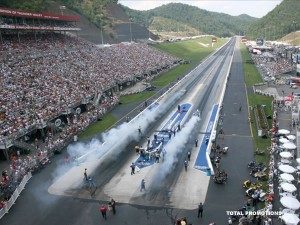 Preserving and hardening the
launch pads at
Bristol Motors Speedway