Chemicals at both ends of the pH scale cause rapid deterioration of concrete.     Acids like hydrochloric, sulfuric and even citric acid, and alkalis such as potassium hydroxide severely shorten the useful life of portland-cement based products, masonry, and many other substrates. Staining from food products like fruit juices and hot sauce, motor oils and other petroleum products also detract from the usefulness of concrete.
CreteDefender XTreme™  provides excellent protection from harsh chemicals, including acids. It also protects from staining.  Even oils can be mopped up without requiring use of a degreaser.
XTreme creates an impervious barrier to protect concrete and other surfaces from acids, alkalis, and solvents, while also providing industry-leading stain resistance.  In doing so, it also protects from other sources of deterioration such as water, salts/chlorides (including salts from ocean and sea air), acid rain, sulfates, and freeze/thaw cycles.  It eliminates the mass loss, spalling, and cracking  associated with these attacks.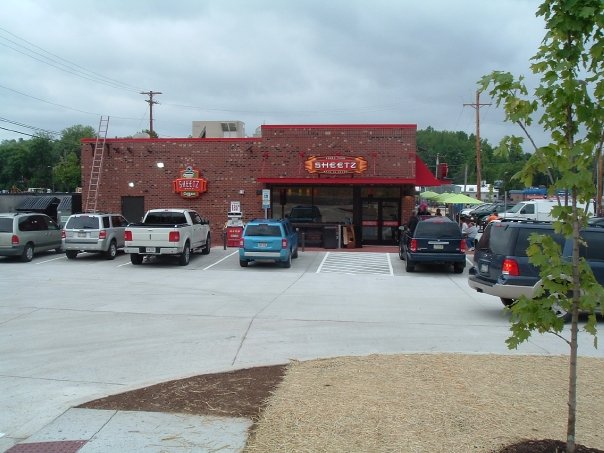 CreteDefender XTreme is...
a novel hyperfunctional polysiloxane super hydrophobic penetrating water repellent that provides excellent protection from harsh chemicals, including acids. It also protects from staining.  Even oils can be mopped up without requiring use of a degreaser.
What CreteDefender XTreme Will Do:
Resist acid and alkali damage, even with direct exposure beyond 24 hours
Allow for easy stain removal

Works in conjunction with CreteDefender P2 for 

additional

 long-life protection, abrasion resistance, and even easier stain clean up

Save money by dramatically reducing costs of maintenance and repair
Install easily and quickly
Allow water vapor to pass through the substrate
Stand up to UV exposure
Retain water repellency after multiple pressure washings

CreteDefender XTreme provides a highly durable thin film that reacts with concrete or any other metal oxide/silicate-based surface, and provides superior chemical resistance over typical penetrating sealer technology.
CreteDefender XTreme is not a coating or membrane, but its cross-linking bonding creates a nearly impervious protection in the top layer of the substrate, creating high hydrophobicity and preventing damaging chemicals from penetrating.
Cost and Ease of Application
Polyurethanes, polyureas, and novalac epoxies are the primary methods currently used to protect against harsh chemicals.  But they are expensive and require special application.  For example, novolac epoxies require mixing two different components in order to be effective and need a primer before application, increasing the application and product expense.  Plus, protection is lost if the treated concrete surface is scratched or damaged.  Note that not all epoxies are formulated to protect from harsh chemicals, and the product costs increase as their protection capabilities increase.
Superior Stain Resistance
Silane/siloxanes, silicone polymers, and latex are the primary products currently used to protect from staining.  While some silicones perform well, as do some latex products when multiple coats are applied, XTreme provides superior stain resistance and ease of cleanup of staining substances compared to products currently available for stain prevention.
Perfect for Polished Concrete
Products marketed as "guards" for polished concrete can provide some resistance to stains and acids. But, that protection is typically much less than CreteDefender XTreme, with guards providing limited stain resistance and poor acid resistance.  Plus, many of these also require a two-step application process.
Use CreteDefender XTreme where you want to:
Minimize damage and maintain substrate integrity when exposed to acids
Minimize damage from alkalis and solvents
Keep concrete clean from all types of common stains
Resist abrasion and minimize dusting
Prevent freeze/thaw damage
Prevent salt damage by repelling water and the chemicals carried by water, including salts, from the concrete surface
CreteDefender XTreme can be used anywhere you want to protect various types of hard surfaces from harsh chemicals and from staining. It is effective on:
Concrete: High and low quality, exterior and interior, broom finished and machine troweled, slab, pre-cast, structural, horizontal or vertical, old or new
Concrete pavers, mortar, and other hard cementitious products
Masonry / Brick
Stone
Clay tiles
Gas stations and convenience stores
Fork lift storage areas, where battery leaks are a problem
Manufacturing lines, where chemicals leak from the machinery
Food processing, where acids from food products spill onto the floor and daily cleaning with harsh detergents and hot water damages the concrete
Chemical processing plants
Textile factories
Petroleum refineries
Waste treatment facilities
Vehicle fleet management facilities
Grain storage
Graffiti-prone areas
5 Gallon Pails
Our 5 Gallon Pails can be shipped individually or placed on 36-pail pallets and shipped anywhere in the world. Each pail will cover 2,750 s.f. (455 m²) on all finishes.
55 Gallon Drums
Our 55-Gallon Drums can be shipped individually or in any quantities, 4 to a pallet, LTL or as 20-foot or 40-foot containers to anywhere in the world. Each drum will treat 30,250 s.f. (2,810 m²) on all finishes.
More Options
If your project requires large quantities of any of our products, we would be happy to discuss it with you and arrive at the best packaging and pricing solutions to get your project needs met! Call us at 877-830-6008 and speak to one of our product experts so we can assess your needs and determine your product requirements.